Innovative delivery system
360° flexible rotation, accurate positioning.
Pre-mounted delivery system, convenient operation.
lock/release mechanism, safe placement and detachment.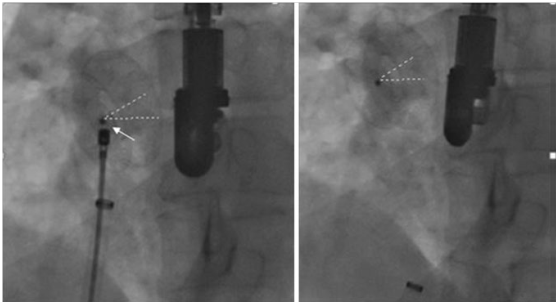 M.A. Astarcioglu, etc., Ceraflex versus Amplatzer occluder for secundum atrial septal defect closure, Multicenter clinical experience, Herz. 2015 Apr;40(Supplement 2):146-150. Epub 2015 Feb 8.
Titanium Nitride coating technology
Prevent Nickel leaching.
Accelerate endothelialization and close defect rapidly.
Soften Nitinol material and provide a more compliant and flexible implant.
Excellent braided structure
Offer potential benefits to decrease the chance of clot formation on the left atrial disc with braided technology instead of distal clamp.
Offer better adaptation in the interatrial septum with flexible disc.
Strategic Membrane Selection
PTFE membrane was sewn into PDA devices to decrease residual shunt.
PET membrane was sewn into the ASD/PFO devices to get lower profile sheath.